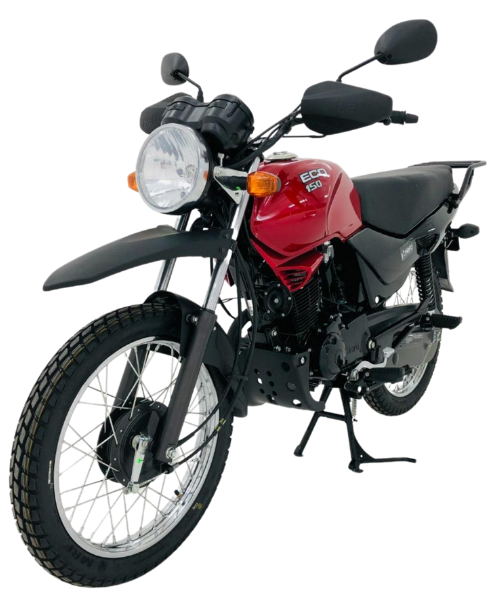 If the long road is where you belong this one is for you. Built for all roads – urban, highways or rural, this is a modern bike with a retro flavor that is also equipped with the best tech features.
The long road beckons. It's now time to embark on a journey of discovery that will take you places you've never dreamed of visiting before.
Low engine noise and low running costs make this a must-have for the agricultural industry.
Fitted standard with a luggage rack, spoked wheels, hand guards and engine guards for use on any terrain.
Fuel economy up to 60 km/l and high torque engine output is achieved with a Keihin carburettor and a 5-speed gearbox.
Available colours of Eco 150 TR
Enquire About the Eco 150 TR